Charity Shield Confirmed for Mudgee in 2022-23
19th February 2021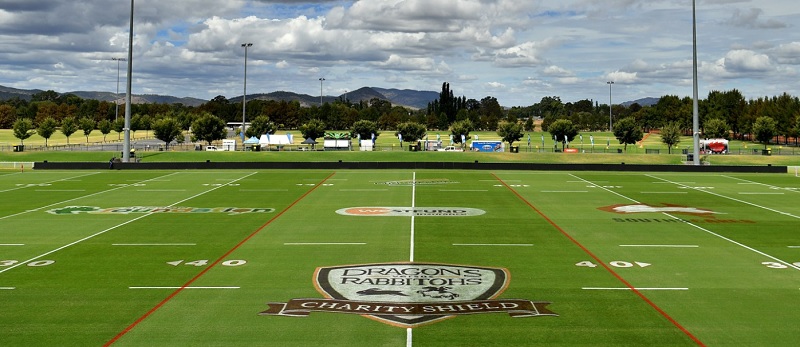 Glen Willow Stadium will remain the official home of the Charity Shield with Mid-Western Regional Council today announcing the 2022 and 2023 games will be played in Mudgee as part of a further two-year partnership with the St George Illawarra Dragons and South Sydney Rabbitohs. The stadium has successfully hosted the last three Charity Shield fixtures and is preparing for the fourth this coming Saturday, 27 February Mayor of the Mid-Western Region, Des Kennedy said he is proud of the strong relationship forged with both clubs over the last four years.
"I am delighted that the Dragons and Rabbitohs are on board for another two years bringing us to a total of six games in Mudgee," Councillor Kennedy said. "Glen Willow just gets better and better, as a proven venue capable of hosting NRL games in front of crowds of more than 9,000. "That experience will be on full display this coming Saturday as we host the 2021 Charity Shield. If you haven't already seen Glen Willow in all its glory this is your opportunity."
Rabbitohs CEO, Blake Solly, said: "As a Club, we are delighted to have extended the agreement with Mid-Western Regional Council for a further two years. "We believe it is important for NRL Clubs to make the effort to give back to the regional areas and communities that produce so many wonderful footballers for our clubs and the competition. We have formed a fantastic relationship with the community in Mudgee and the surrounding regions and we look forward to building on that over the next two years through the annual Charity Shield match and through the programs run by Souths Cares."
---
© 2021 SSR Almanac / HOME / RETURN