2021 NRL Premiership - Round 9 Teams
South Sydney v Melbourne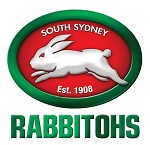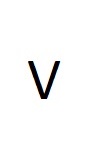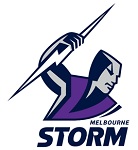 The South Sydney Rabbitohs are pleased to announce their NRL squad for round nine against the Melbourne Storm to be played at Stadium Australia this Thursday 6 May at 7:50pm. Rabbitohs Head Coach Wayne Bennett has been forced to make a number of changes to his line up for round nine due to injuries suffered in last week's game against the Raiders. Alex Johnston will shift to fullback with Cody Walker moving back to five-eighth and Benji Marshall to halfback to cover for Adam Reynolds. The new wingers will be Steven Marsters and Taane Milne, who is set to make his debut for the Rabbitohs, replacing Johnston and Jaxson Paulo. Braidon Burns has been named in the centres to replace Campbell Graham and Jai Arrow will play lock in place of Cameron Murray. Reynolds, Graham, Paulo, Murray, Mansour, Josh Cook, Mamozelous, Gardner, Taaffe, Tautaiolefua, Robinson and Mundine are unavailable due to injury. Mitchell and Moga are out suspended.
The South Sydney Rabbitohs team is:

Flbk -  1 - Johnston, Alex   
Wing -  2 - Marsters, Steven      
Cntr -  3 - Gagai, Dane     
Cntr -  4 - Burns, Braidon    
Wing -  5 - Milne, Taane 
5/8  -  6 - Walker, Cody    
Half -  7 - Marshall, Benji   
Prop -  8 - Burgess, Thomas  
Hook -  9 - Cook, Damien   
Prop - 10 - Tatola, Junior 
SRow - 11 - Koloamatangi, Keaon     
SRow - 12 - Su'A, Jaydn    
Lock - 13 - Arrow, Jai   

Int  - 14 - Nicholls, Mark     
Int  - 15 - Knight, Liam     
Int  - 16 - Host, Jacob     
Int  - 17 - Mago, Patrick
Int  - 18 - Cartwright, Jed
Int  - 19 - Sele, Hame   
Int  - 20 - Dargan, Troy 
Int  - 21 - Hawkins, Dean

Coach - Bennett, Wayne 


The South Sydney Rabbitohs' NSW Cup side will take on the Manly-Warringah feeder club Blacktown Workers Sea Eagles at the Ironmark High Performance Centre at Redfern Oval on Saturday 8 May at 2pm in one of three matches to played at the Rabbitohs' spiritual home on Saturday.
The South Sydney Rabbitohs reserve grade team is:

Flbk -  1 - Gagai, Jacob    
Wing -  2 - Angianga, Tallis        
Cntr -  3 - Bijorac, Zane    
Cntr -  4 - Carwright, Jed   
Wing -  5 - Mougios, Nic
5/8  -  6 - Dargan, Troy (c)  
Half -  7 - Hawkins, Dean      
Prop -  8 - Sele, Hame      
Hook -  9 - Lovodua, Joe   
Prop - 10 - Cameron, Jack
SRow - 11 - Peoples, Trent      
SRow - 12 - Hasson, James   
Lock - 13 - Taumoepenu, Tevita 

Int  - 14 - Gordon, Yileen
Int  - 15 - French, Matt      
Int  - 16 - Vaigalu, PJ      
Int  - 17 - Mitchell, Shaquai
Int  - 18 - Taktikos, Teli

Coach - Antonelli, Steve


The Rabbitohs' Jersey Flegg Cup team will do battle with the Manly-Warringah Sea Eagles in the under 21s fixture to be played at the Ironmark High Performance Centre at Redfern Oval on Saturday 8 May at 12:15pm. The South Sydney U21's team the games is :-


Flbk -  1 - Fahey, Kendyll   
Wing -  2 - Hutchinson-Walters, Lathan    
Cntr -  3 - Karapani, Joseph  
Cntr -  4 - Chanfoon, Maila
Wing -  5 - Ball, Thomas 
5/8  -  6 - White, Dylan   
Half -  7 - Ilias, Lachlan  
Prop -  8 - Moale, Davvy   
Hook -  9 - Cook, Ramono 
Prop - 10 - Whippy, Gordon      
SRow - 11 - Lovett, Ben    
SRow - 12 - Jones, Ryan (c)
Lock - 13 - Hardman, D'Arcy   

Int  - 14 - Duncan, Tallis 
Int  - 15 - Fepuleai, Josh
Int  - 16 - Vailalo, Isaiah
Int  - 17 - Ratumaitavuki, Keanu
Int  - 18 - Puru, Luke 
Int  - 19 - Lam, Bailey
Int  - 20 - Leugaimafa, Deijion

Coach - O'Callaghan, Joe


The Rabbitohs' Women's team will take on the Central Coast Roosters at the Ironmark High Performance Centre at Redfern Oval on Saturday 8 May at 4pm. The Rabbitohs Women's team is:

Flbk -  1 - Zreika, Haneen 
Wing -  2 - Cain, Terri 
Cntr -  3 - Brown, Katie      
Cntr -  4 - Lamb, Rikkia (c)     
Wing -  5 - Perugini, Nikki    
5/8  -  6 - Cook, Tia       
Half -  7 - Kelly, Akira 
Prop -  8 - Johnston, Ellie         
Hook -  9 - Potter, Jessica      
Prop - 10 - Moale, Moniqua 
SRow - 11 - Fasavalu-Fa'amausili, Aaliyah
SRow - 12 - Mailangi, Shirley 
Lock - 13 - Leger, Mariah

Int  - 14 - Shaw, Maddison  
Int  - 15 - Kilisimasi, Seneti         
Int  - 16 - Donovan, Monique  
Int  - 17 - Overton, Crystal 
Int  - 18 - Jennings, Kiarnie 
Int  - 19 - Baird, Nikki 

Coach - Widders, Dean


---
© 2021 SSR Almanac / HOME / RETURN