NRL 2021 COVID-19 Delta Variant Melbourne Outbreak - Melbourne Re-Enters Lockdown
15th Jul 2021
The Australian state of Victoria was ordered into a five-day lockdown on Thursday following a spike in COVID-19 infections, joining Sydney as the country's two main population hubs battle an outbreak of the highly contagious Delta variant. From midnight, the state of 6.6 million people was told to stay home except for grocery shopping, essential work, exercise, healthcare and getting vaccinated. The lockdown in Australia's second-largest city of Melbourne is its fifth since the pandemic began a year and a half ago.
NRL 2021 COVID-19 Delta Variant Brisbane Outbreak - SE Queensland Snap Lockdown
31st July 2021
Queensland has recorded six new locally acquired cases of COVID-19, prompting authorities to announce a snap three-day lockdown of a large section of the state. Deputy Premier Steven Miles said all cases are the virulent Delta strain and have been linked to a high school student in western Brisbane who contracted the virus earlier this week. From 4pm on Saturday, the local government areas of Brisbane, Ipswich, Logan City, Moreton Bay, Redlands, Sunshine Coast, Gold Coast, Noosa, Somerset, Lockyer Valley and Scenic Rim will go into "the strictest lockdown that we have had". We know from experience that this Delta strain can spread very, very quickly," Miles said, "We must go hard and go early." Residents in the affected lockdown areas can only leave home for essential work, study or child care, to exercise, buy food and supplies, and to receive healthcare, including being tested for COVID-19 or vaccinated against it. It also applies to all community sport and professional sport.
NRL Returns to Level 4 Bio-Security Protocols
31st July 2021
The NRL has today placed all 16 clubs on Level 4 Biosecurity Protocols, after having relaxed protocols on Thursday. All clubs have been advised to inform their players at midday to return to the team hotels and remain at the team hotels until further notice. The NRL is working with the Queensland Government, clubs and broadcast partners to determine the best course of action for today's Round 20 matches.
The National Rugby League (NRL) after a midday 16 club hookup has postponed all of today's(Saturday) Round 20 NRL Telstra Premiership matches. The NRL respects the decision of the Queensland Government to keep the community safe and healthy following local transmission of COVID-19 in southeast Queensland.
Late in the evening, the National Rugby League (NRL) established an agreement with the Queensland Government for remainder of the Round 20 fixtures of the NRL Telstra Premiership to be completed tomorrow and Monday. For the duration of the Southeast Queensland lockdown, Level 4+ protocols will be implemented which include the use of one venue, daily testing of players, compulsory masks for all staff and officials not playing as well as reduced personnel at games. Australian Rugby League Commission Chairman Peter V'landys AM thanked the Queensland Government. "I want to personally thank Premier Annastacia Palaszczuk, State Government officials, and in particular, Dr Jeannette Young for allowing us to present the most stringent biosecurity protocols which when implemented will ensure there is minimal to no risk in allowing our matches to be played with no crowds," he said.
NRL Chief Executive Andrew Abdo said he was looking forward to the competition resuming tomorrow. "Our competition will resume tomorrow with a triple header at Suncorp Stadium, followed by a double header on Monday," he said. "This will ensure we complete Round 20 and can move to Round 21 as scheduled. I would like to thank the Clubs, both players and officials for their flexibility, teamwork and co-operation in adjusting to the new stringent protocols and the revised schedule. I also wish to thank Foxtel CEO Patrick Delany and Executive Director of Fox Sports Steve Crawley for allowing the rescheduling of the Grand Final rematch as a simulcast match on both Nine and Foxtel tomorrow." Mr Abdo said the new Level 4+ protocols would provide additional health and safety insurance to the Queensland community. He also acknowledged the teamwork and co-operation of all Clubs, players and officials for their flexibility and commitment to the changes. Clubs have been advised that players or officials who make a substantive breach to protocols face being immediately removed from the competition, including being removed from the State for non-Queensland based Clubs. "Our games will be played under the toughest protocols since the competition resumed on May 28 last year. These protocols further minimise the risk of community infection. We've proven over the last two years that we can play safely and the additional measures agreed to tonight will further enhance that." All 5 games will be played in an empty stadium and players and officials will remain under the protocols for the duration of the lockdown.
IRL - RLWC2021 Moved to 2022
5th August 2021
Rugby League World Cup 2021 (RLWC2021) and the UK Government have today announced their intention to stage the flagship event in the international Rugby League calendar in 2022. The extremely difficult decision was taken by the RLWC2021 Board, which includes representation from the Department for Digital, Culture, Media and Sport, and the International Rugby League (IRL) Board. This follows extensive and urgent consultation conducted by RLWC2021 Chief Executive Officer Jon Dutton and his team, which engaged players, competing nations, the Rugby League Players Association (Australia), UK Government, hosts, commercial and broadcast partners. Tournament organisers faced several unique and complex challenges with the most significant being the non-release of up to 400 players, match officials and staff members from the NRL competition in Australia. This is despite all requests from international rugby league federations having been met which included the rigorous health measures that have been keeping thousands of elite athletes from around the world safe whilst competing in major sporting events across the UK over the last year. Ultimately this decision has been detrimental to the plans and ambitions of many of the competing nations and potential replacement teams. A key factor was ensuring that fans of Rugby League are able to enjoy the best possible tournament, which was not possible under these circumstances. We are working hard to confirm new tournament arrangements. "Today is a challenging moment for everyone involved in Rugby League, but most importantly the players and fans of the competing nations. Ultimately, time and competing priorities from others forced us to make the most difficult decision in our six-year history. However, we and the sport of Rugby League are resilient, and next year we will deliver our vision of the biggest and best Rugby League World Cup ever. We have always prioritised player voice and player choice. We have established a player working group, met with senior players and in the last few days commissioned a player survey to domestic players in Australia and New Zealand that showed more than 85% wanted to compete at RLWC2021 this year. However, following the disappointing decision of the ARLC and NZRL to withdraw, and the subsequent impact on player availability for other competing nations, it is apparent that delivering the tournament this year would not be feasible. The wellbeing of all those involved in the tournament, particularly players and team officials, has been our priority. I would like to thank the RLWC2021 Board and my team for the relentless hard work and extraordinary measures that had been undertaken to create a safe and secure environment in line with other major sports events that have been successfully hosted in the UK this year. I would also like to thank all our committed partners as well as the Rugby League community at large who have been so supportive of our trailblazing event. We appreciate the continued and unequivocal support of the UK Government, as well as the understanding of our competing nations." Troy Grant, IRL Chair, said: "I am disappointed that we've needed to take the decision to delay the Rugby League World Cup. Despite working tirelessly to explore solutions that would allow us to go ahead as planned, circumstances beyond our control have meant that postponing the Rugby League World Cup until next year is the strongest option for staging a successful tournament."
NRL 2021 COVID-19 Delta Variant Sydney Outbreak - Grand Final Relocated to Brisbane
8th September 2021
History will be made when Brisbane's Suncorp Stadium hosts the NRL grand final on Sunday, October 3. For the first time, the premiership decider will be held outside of Sydney with the NRL announcing this year's match would be played in the Queensland capital due to the COVID-19 outbreak in NSW. All matches in the Telstra Premiership finals series will be played in Queensland venues after the competition relocated to the Sunshine State in July due to the COVID-19 outbreaks in NSW and Victoria. Mackay will join this weekend's hosting cities Sunshine Coast, Townsville and Rockhampton in staging playoff matches. The ARL Commission has reached agreement with the Queensland Government to host the remainder of the finals after the NSW Government confirmed it would not be able to host the grand final or remaining matches because of the COVID-19 pandemic. ARL Commission chairman Peter V'landys thanked the NSW and Queensland governments for their support. "I'd like to acknowledge the NSW Government, in particular Premier Gladys Berejiklian, Deputy Premier John Barilaro and Minister for Tourism Stuart Ayres for working collaboratively with us to reach an outcome that ensures the health and safety of NSW residents and allows the NRL to showcase the grand final live to rugby league fans," he said. "This has been a long and enduring partnership and one that will continue into the future. I'd also like to acknowledge Queensland Premier Annastacia Palaszczuk and Chief Health Officer Dr Jeanette Young for their support in ensuring the continuity of our competition which provides an escapism to so many fans dealing with lockdowns, but also injects a significant amount of money in to the Queensland economy. The Queensland Premier is a warrior for the people of Queensland and just keeps delivering for them."
NRL 2021 COVID-19 Delta Variant Brisbane Outbreak - Grand Final 75% Reduced Capacity
30th September 2021
Queensland's historic NRL grand final will be played in front of a capped crowd of 39,000 due to tightening COVID-19 restrictions. The NRL has confirmed 25% of fans who purchased tickets to Sunday's Rabbitohs-Panthers sold-out decider will be automatically refunded on a "first in" basis from when tickets were purchased. NRL CEO Andrew Abdo acknowledged the disappointment that around 13,000 fans now face as he explained the refund process for Suncorp Stadium's first NRL grand final. "We had two allocations of grand final tickets. The first was to the general public and the second was aimed at fans of both grand final teams,'' Abdo said. The fairest way to determine who can attend the game is by prioritising the first 75% to purchase tickets in each allocation. Any fan who no longer wants to attend will also be able to access a refund. I want to acknowledge fans who will now miss out on attending the grand final. I know you had been counting down the days to a once in a lifetime experience and this will be difficult news to take, but this decision is out of our hands." Fans attending the decider will also be required to wear masks per government restrictions."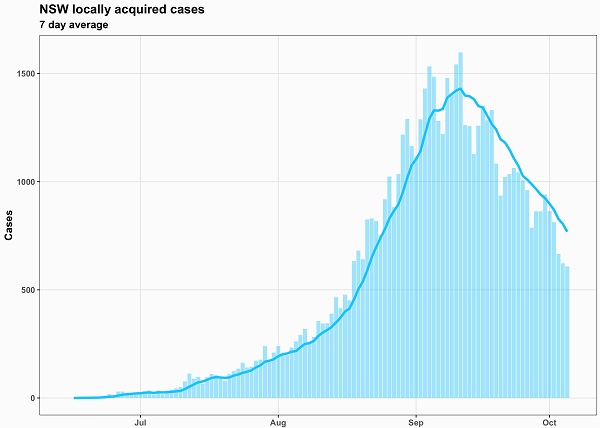 ---
© 2021 SSR Almanac / HOME / RETURN