2022 - The Cyber View from the Hill
9th March 2022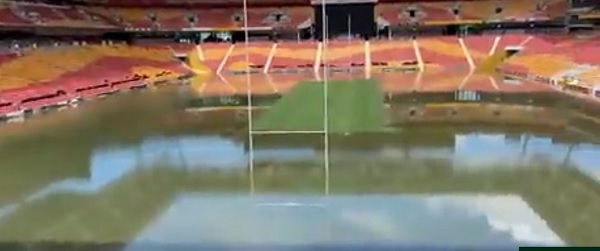 A new dawn begins
Its been a long off season, trials are now over and our Top 30 squad selected. We head back to last years Grand Final location in Brisbane to kick off our campaign under a new coach and a new captain. There are some minor tweaks to the 6-again and concussion rules, with the judicary and MRC process getting an overhaul during the week. Lang Stadium was under water last week in the Brisbane floods but has drained well and the match will go ahead as planned. The stage is now set for us to step up one more level as we embark on a new season and target our next title.
Milne gets his chance
Milne has put his name forward in the trails to take up the vacant backline position, with a strong performance in the Charity Shield. It was a injury riddled start to his season last year, so lets hope this year will be a much better start as he pushes hard to stay in the team. Competition for spots will serve us well in 2022.
Captain Hasson
In a surprise, Irish veteran James Hasson who came over to get ready for the RL World Cup, has been given the reigns in our reserve grade team. THe UK born player has worked hard and plays prop, second row and lock. Looking forward how he can inspire th team on the field, as he prepares for RL World Cup.
It just keeps raining
Another week of solid rain up and down the east coast. With Brisbane settling down, it was the Northern NSW coastline and Sydney's turn to cop the deluge. Record river levels were recorded in Lismore, Western Sydney went under water as the Hawkesbury-Nepean flooded again this year. And even the Peninsula was cutoff this year as they made plans to extend the ferry service up Pittwater Rd to Brrokvale. The big wet continues to cause havoc to everyone not only across the RL community.
Rabbitohs TV - Weekly Segment
The boys catchup with Charlie
News This Week
South Sydney Member Co. 16th Annual General Meeting
NRL 2022 Judicary Points System Retired
Round 1 Preview
Recent 2022 Form - South Sydney (2nd)

Trial Nth Qld    Crns L 12-24
ChSh  St Geo-Ill Mudg L 10-16

Recent 2022 Form - Brisbane (14th)

Trial Wynnum     Koug W 52-4
Trial Gold Coast Robi D 26-26
Trial Nth Qld    Mcky L  6-26

Recent South Sydney v Brisbane Results

2019 Rd08  StAu W 38-6  13,463 G.Sutton/P.Gough
2019 Rd23  LngS W 22-20 33,225 B.Cummins/H.Perenera
2020 Rd02  LngS L 18-22      0 G.Atkins/P.Gough
2020 Rd13  StAu W 28-10  2,919 G.Atkins
2021 Rd05  StAu W 35-6   9,142 B.Cummins
2021 Rd15  LngS W 46-0  19,713 A.Gee


Selected NRL Round 1 & Juniors Postponed Round 4 Teams