IRL - Ivory Coast and Uganda awarded Observer Membership
9th September 2022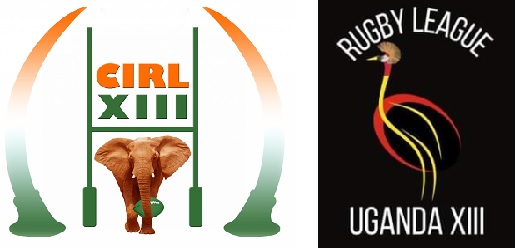 Ivory Coast and Uganda are the latest African nations to be awarded International Rugby League observer nation status.
Cote D'Ivoire Rugby League XIII Association, which is recognised by its nation's sports ministry, and Rugby League Uganda were admitted to the IRL general assembly on September 8 2022. Cote D'Ivoire Rugby League XIII Association has also developed five clubs preparing for men's and women's competitions. CIRL XIII Secretary General, Issouf Ouattara, said: "Rugby league, through its educational aspect and the values acquired, such as self-sacrifice, and courage, are in line with the objectives of the government of Ivory Coast, which has made the integration of young people a key element of its program. "For Ivory Coast, this sport will contribute to the growth and development of young people. Our main objective is always to represent the Ivorian youth and to promote the Ivorian people through rugby league. Together let's take up this challenge. Together let's give Ivorian youth the opportunity to live their dream. Together let's aid in creating the next generation of great athletes and great people."
Rugby League Uganda chairman Geno Daniel said his organisation was now preparing to launch domestic men's and women's competitions in December after identifying playing talent and establishing governance structures for the foundation clubs. An eight-week European Rugby League Level 1 training program for coaches is underway and a training program for match officials is scheduled for November, while rugby league awareness clinics are planned in schools and local communities. "At Rugby League Uganda, we are so proud of how far we have come and how determined we are to spread the gospel of rugby league in Uganda, RLU chairman Geno Daniel said. The great achievements so far give us hope that the journey we started will surely touch and bring change to the youth, girls and boys, females and males of all abilities. The team work, the determination and the passion this game brings is an indicator of togetherness. We cannot forget our key partners, The Whales Rugby League Academy, led by our own rugby league director Miss Fortunate Irankunda, who has played a significant role with the team to bring us this far."
The admission of Ivory Coast and Uganda increases the number of IRL member nations to 61 and the number of African nations to 13.
Ref - FN-30
---
© 2022 SSR Almanac / HOME / RETURN