2023 - The Cyber View from the Hill
23rd Aug 2023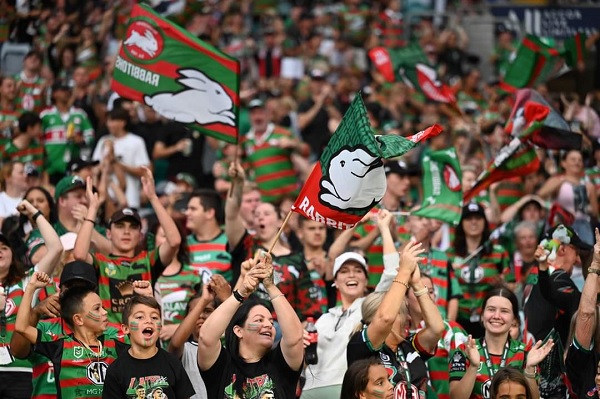 Its now Do or Die
A week off, was anything but relaxing. There has been a fortnight of offield drama, the team have battened down the hatches as the team focuses on their finals campaign that has come a week early. The team goes into the game without 4 critical players in L.Mitchell, Burgess, Havili and Host. There are no more excuses after the form slump that has lasted for 14 weeks. The equation is simple win, we make the finals. A loss and we are out.
Taaffe & Thompson return
Blake Taaffe and Izaac Thompson combination over the last few weeks has resulted ina large 4 tries. They have been rewarded by being called up into this critical game. Now they get their chance to show their skills.
Gardiner game changer
Shannon Gardiner has been a unsung hero of our reserve grade team at the back end of the season. The utility has come onto games a key moments helped turn the game. Either coming on as a half or hooker he has shown his speed can turn games at critical moments.
Junior Changes in Queensland for 2024
QRL have announced changes for the age pathway's. It is good to see the mens U18 and U16 grades align with the U17 and U19 ages in NSW and for SOO and the same will also occur for the womens pathways with U19s and a new U17s layer. The biggest issue in the announcement has been the removal of the U21s in Queensland, which today runs under the Qld Cup at state level. There is a lot of push back from Queensland country areas on the impact this will have to these players as the push is for these players to go back and play local A-grade. If the same does not occur in NSW, it will result in a influx of players into the NSW U21s pathways. The time is not far away to see National reserve grade return and maybe a return of the NYC competition at national level.
News This Week
Murray 2026-28 Contract Extension
QRL Realign Pathway for 2024 - U21s Removed
Round 26 Preview
Recent 2023 Form - South Sydney (8th)

Rd24  St Geo-Ill Crns W 26-14 
Rd25  Newcastle  NISC L 10-29
Rd26  BYE

Recent 2023 Form - Sydney Roosters (10th)

Rd24  Dolphins   SFS2 W 30-14 
Rd25  Parramatta WSS  W 34-12
Rd26  Wests-Tig  SFS2 W 32-8 

Recent South Sydney v Sydney Roosters Results

2021 Rd03  StAu W 26-16 22,838 A.Klien
2021 Rd24  LngS W 54-12  5,136 A.Klien
2022 Rd03  StAu W 28-16 18,254 G.Atkins
2022 Rd25  SFS2 L 16-26 41,906 G.Atkins
2022 mPSF  SFS2 W 30-14 39,816 A.Klien
2023 Rd03  SFS2 L 18-20 36,669 G.Sutton