South Sydney District Rugby League Club Proposed
22nd September 1907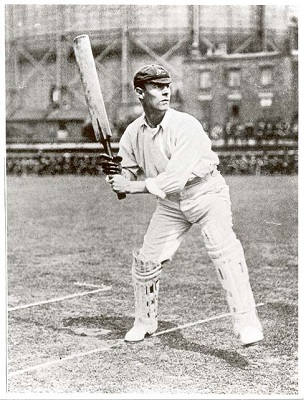 The genesis of all of all of the clubs traces back to early meetings in the current Australian test cricketer Victor Trumper's shop. Trumper is one of the most important figures in the club's formation. Along with Billy Cann, Ed 'Son' Fry, Arthur 'Ash' Hennessy, who had played for South Sydney Rugby Union winning the 1905 premiership and played in matches against the All Blacks.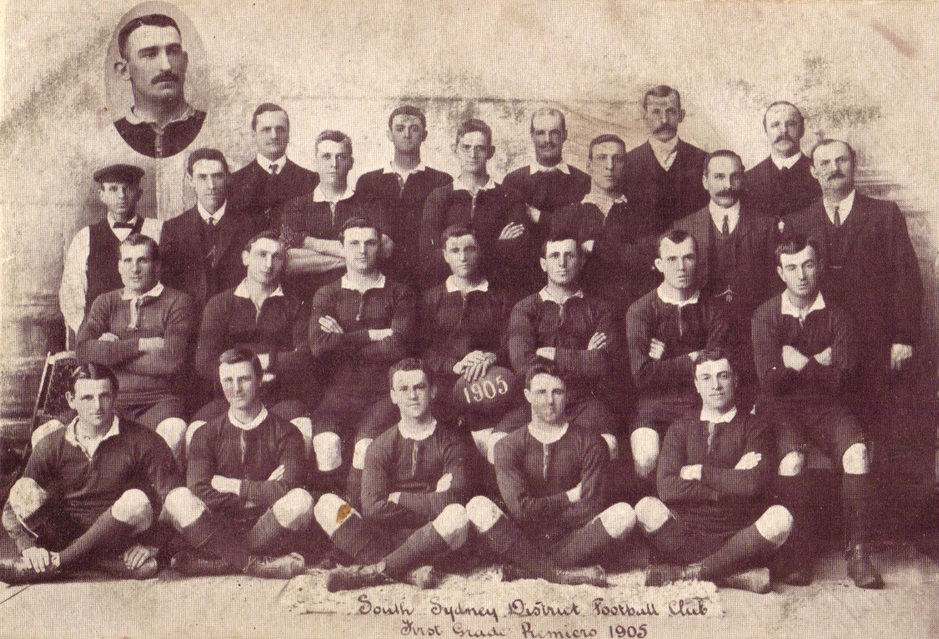 The spirt of the Rugby revolution was strong in Hennessy. In August it was discussed that the "All Golds" New Zealand team could play matches against club teams from South Sydney, Eastern Suburbs and Glebe, but they finally settled on a NSW team. Soon after the formation of the NSWRL on 8th of August 1907, as Rugby players and friends assessed the impact of the breakaway movement, where NSW had just played the touring All Golds, and the signing of superstar Dally Messenger who was asked to join the All Golds tour of the Northern Union areas of England.
On Tuesday September 17 the MRU banned all players who participated in the professional matches which included Arthur Hennessy, Ed Fry and Billy Cann from the South Sydney Rugby Union club.
In response to this Hennessy sent out a circular to all Rugby Union clubs in the South Sydney district, convening a meeting at his home on Sunday September 22 1907, in 9 Chapman St, Surry Hills.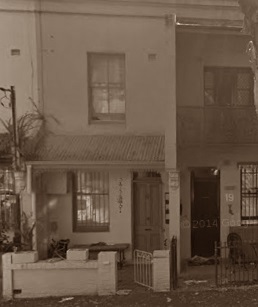 The response was underwhelming. Only four men attended, Hennessy, S. George Ball, Johnny McGrath and Billy Cann. Ed "Son" Fry was there in spirit, not being able to attend due to prior commitments. As George Ball recalls "It was there and then decided that the four at the meeting with "Son" Fry should organise and endeavour to promote a club in South Sydney."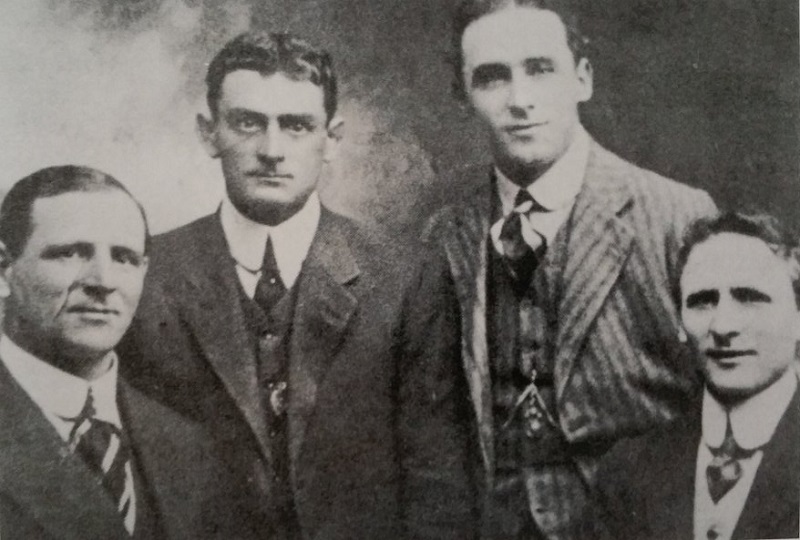 Pictured - Billy Cann, Arthur Hennessy, SG Ball, Johnny McGrath
The seed had been sewn at that meeting. Over the spring and summer, the pioneers worked, hard in whipping up support, enthusiasm and spirit for the new game in the district. A number of follow up meetings were convened during the summer of 1907-8. They battled feelings of bitterness, heartbreak was being felt during the breakaway from Rugby Union. Long standing friendships were broken, the men were threatened with dismissal from their jobs. But in the end an inaugural meeting of the club was finally arranged for January 17 1908 at Redfern Town Hall.
---