2023 - The Cyber View from the Hill
1st March 2023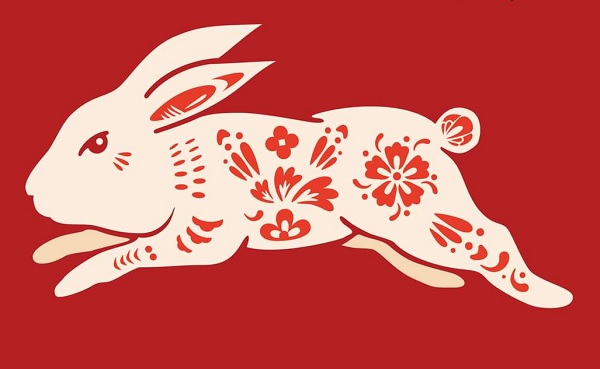 Charity Shield returns home
South Sydney rolled out the main squad for Charity Shield and the second Pre-Season Challenge game and the team clicked immediately. They rattled up 5 unanswered tries before the Dragons got on the scoreboard. It was immediately evident that the team had been working on their right side attack in the off season. Easy signs are looking good for the season ahead, and the Charity is now back home where it belongs. Now a week break before the season opener at Shark Park.
Walker another 2 Charity Shield tries
Cody Walker is making a habit of scoring tries in the Charity Shield. On the weekend he scored another 2 tries to take his tally up to 8 tries in Charity Shield games. The most by any Souths player in the Charity Shield.
Taaffe wins ultility battle
After a lot of off season speculation, Blake Taaffe has been given the nod as our utility player off the bench for the start of 2023. He has played fullback in a grand final, won a U20 premiership playing halfback and played fieve-ghth in his junior days.
Kaho hatrick
In the final U21 trial, Carson Kaho showed some quality play to bag a hat trick of tries as he steps up a grade. He is a winger who can play fullback. Looking forward to seeing his progress throughout the year.
Quality Matts comeback
Our U17 Matts team having been showing improvement on prior years and on the weekend against Newcastle they finally got the first win of the season. It was a shaky second quarter when the team let in 3 quick tries to be 16 points behind, before the coach made some adjustments. But when they returned after the break the dominated the second half having a try disallowed, and then scoring two tries before captain Daniel Lua crashed over to put us in front. But it was the great goal line defence in the last 10 minutes that won game.
U19 Girls whitewash
In the heat at Camden we sa our U19 girls put the cleaners through the Wests-Tigers. The girls dominated the game with doubles to Lyons and Luamanu-Winitaria, as the girls got their first win of the season.
George Piggins returns
At the AGM this week it was great to see George and Noelene Piggins accepted their Life Membership transfer to Member Co. Both have been key figures during the club fightback period, with George been a great player and coach, supported strongly by wife Noelne during a turbulent administration period. The transition to privatisation model was not a easy one for the club, but it is now great to see the club united once again.
Bunnies TV - Weekly Segment
The boys preview Round 1
Pre-Season Challenge Round 2/Charity Shield - Stat Attack
Statistically it was a good game. Completions dropped to 70% from 73% last week. Errors dropped to 12 from 9 last week. We gave away 3 penalties and 4 6-again calls from 10 last week. Souths Effective 1st tackle improved to a good level of 29.4m from 34.6m last week. Our missed tackles dropped to a average level of 33 from 30 last week. Opposition offloads dropped to 18 from 10 last week.
Looking at our left side defence - Johnston/Gagai-Tass/Karapani-Walker/Teaupa-Host/Lovett/CheeKam (3-5-4-4) dropped to 16 from 9 missed tackles last week. On the right side Thompson/Tass/Kennar-Graham/Karapani-Ilias/Taaffe-Koloamatangi/Fletcher (1-6-4-4) dropped to 15 from 8 missed tackles last week. Ruck defence Tatola/Moale-DCook/Mamouzelos-Burgess/Arrow-Murray/S.Mitchell (0-1-2-0) improved to 3 from 10 missed tackles last week.
Our go forward improved to 1517m from 1369m last week. Tatola, Burgess, Host, Lovett, L.Mitchell, Johnston, Tass and Thompson made 10+m per run. Burgess, Murray, Moale, S.Mitchell and Arrow made 100+m in the match. Defensively Arrow was our best in the tackling raking up 25 tackles. Tatola, Arrow, Murray, Mamouzelos, S.Mitchell, Moale, Chee Kam, Graham, Thompson, Kalo Kalo, Kennar and Teaupa didn't miss a tackle.
News This Week
South Sydney Member Co. 17th Annual General Meeting
Missing First Grade Premiership Players Recognised
Round 1 Preview
Recent 2023 Form - South Sydney (8th)

Pre01 Manly      Gosf L 28-30
Pre02 St Geo-Ill Mudg W 42-24 (ChSh)

Recent 2023 Form - Cronulla-Sutherland (2nd)

Pre01 Newcastle  Gosf W 28-16
Pre02 Canterbury Belm W 36-16

Recent South Sydney v Cronulla-Sutherland Results

2020 Rd01  StAu W 22-18  6,235 B.Cummins/B.Sharpe 
2021 Rd10  LngS W 32-22 45,155 C.Sutton
2022 Rd20  Ende L 20-21 11,492 G.Sutton
2022 MSF   SFS2 W 38-12 39,733 G.Atkins


Selected Round 1 & Junior Round 5 teams