NRL 2022 Financial Report
22nd February 2023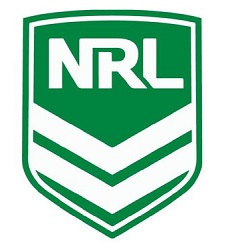 The Australian Rugby League Commission (ARLC) has advised its members that the game will report a record operating surplus of $62.9 million for the 2022 season. This compares to a $43 million surplus in 2021, an increase of $19.9 million. Further, the net asset position now exceeds $200 million, up by 45% compared to 2021.
Total revenue increased by $18.7 million to a rugby league record revenue of $593.8 million. Operating expenditure dropped $17.1 million which is nine per cent lower than in 2021. This includes running two NRLW competitions during the 2022 calendar year along with an expanded international calendar.
The reduction in operating expenses has put the game in a strong position which will allow distributions as a percentage of revenue to be increased further in the next five-year cycle. Distributions to players, Clubs, States and game development were also up by $17.3 million which is a 4.9 per cent increase on the prior year.
The acquisition of Gambaro Hotel represented the first step in the plan to strengthen the ARLC balance sheet by acquiring income-producing assets. The asset is performing well and ahead of expectations. The net asset position now exceeds $200 million, up by 45% compared to 2021.
NRL players also received approximately $40 million in outperformance payments enabling players to receive almost all of the salary related reductions during COVID-19.
ARLC Chairman Peter V'landys AM said the Commission had responded to the COVID-19 pandemic by developing and implementing a plan to secure the financial viability of the game. "The Commission has been focused on navigating the challenges of COVID-19 to ensure we are able to maximise funds available for distribution to members, invest in grassroots participation and invest in income producing assets. We've emerged in a strong financial position, NRL Clubs are well-funded and profitable, fans are supporting the NRL and NRLW competitions in record numbers and there is a plan in place to further invest in grassroots football including schools and Club participation. Furthermore, the game now has acquired an asset, the Gambaro Hotel, that will diversify revenues and create innovative experiences for fans. This is the first of many assets that will produce revenues for the game. The plan has included strategies to grow revenues and restructure operations to ensure the game was fit and ready to emerge from the pandemic with the financial strength to seize expected growth opportunities. "It is imperative that the game has at least $300 million invested in revenue producing assets so as to future proof the game," he said. "It should be remembered that at the start of the financial year, the NRL was still implementing COVID-19 protocols, including compulsory RAT testing. There has been a great deal of uncertainty over the last few years, and we are pleased to have come through that challenge in a strong position to invest in participation and growth."
The financial performance was a result of a strong season of football:
Cumulative Telstra Premiership TV, streaming and linear audiences of 132.5 million (up 5%);
17% growth in digital audience, including 6.6 million social media followers;
3.5 million fans attending games which is the highest in a decade;
A record crowd of 42,921 at the NRLW Grand Final.

At the end of 2022, NRL and NRLW naming rights partner Telstra extended its long association with Rugby League to 2027. The new five-year partnership is the largest in the game's history and marks a 26-year involvement in the game by Telstra, one of the longest-running partnerships in Australian sport.

NRL Chief Executive Andrew Abdo thanked key stakeholders for supporting the game and said the game's strong financial position forms the basis from which the NRL will pursue ambitious growth plans during the next five years. "We are proud of the strong results in 2022 and I would like to acknowledge the contributions of players, Clubs, State Leagues, Broadcast partners, sponsors, grassroots participants and the loyal and passionate fans of rugby league for a memorable and successful season. In 2022, we had more people than ever before watch the NRL Telstra Premierships, across television, streaming and live at the ground. It was tremendous to see our loyal members and fans show their support as we transitioned as a nation out of the pandemic. We have focused on delivering the best sports experience possible, from grassroots to elite, and as a result we have produced a strong set of financial results. This enables us to invest more in all parts of the game, stronger Clubs, attracting the best athletes, grassroots experiences and building revenue producing assets. Our ambitious goal is to create the largest sports community in Australia and the Pacific. We have made good progress but there is more work to do on all levels. We have a plan to grow rugby league in all formats – Touch, Tag and Tackle - in schools and Club based competitions. The decisions we make today will ensure a stronger sport for tomorrow. Today's results lay the foundations to achieve those goals," Mr Abdo said.

Ref - NRL [Viewed 23 Feb 2023] / FN-2
---
© 2023 SSR Almanac / HOME / RETURN