IRL - North Macedonia and Slovakia awarded Observer Membership
17th April 2023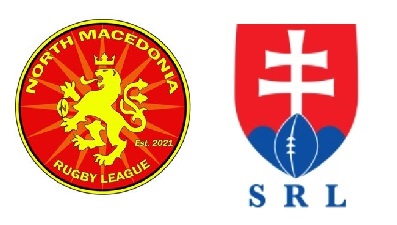 North Macedonia and Slovakia are the latest nations to be awarded International Rugby League observer status. The admission of North Macedonia and Slovakia increases the number of IRL member nations to 63.
Rugby League North Macedonia (RLNM) was founded in 2022 after members of the expatriate community in Australia worked with enthusiasts in North Macedonia to establish the game in the south-east European nation. Some had returned to North Macedonia from Australia, so they were familiar with rugby league and have plans to establish clubs in the capital Skopje, as well as other cities, Bitola, Prilep and Strumica. Former NRL stars Paul Gallen, Josh Morris and Keith Galloway have been working with North Macedonia players and coaches in Australia, along with 2016 premiership winning coach Shane Flanagan. North Macedonia has played a number of matches in Australia and will seek to continue to play further internationals, and once it has achieved Affiliate Membership status, will seek to compete in future European Championships and World Cup qualifying tournaments.
More Information - Rugby League North Macedonia
Slovak Rugby League Federation was also established in 2022 after officials decided to enter a team in the Czech Rugby League 9s tournament. There are now five clubs playing in Slovakia – Bratislava, Breclav, Hodonin, Nitra and Sal'a. Slovakia played a match against Poland last year and further international fixtures are planned now that the nation has been awarded IRL membership status.
More Information - Slovak Rugby League Federation
IRL Secretary General Danny Kazandjian said: "The popularity of rugby league continues to grow globally and on behalf of IRL we offer a sincere welcome to Slovak Rugby League and Rugby League North Macedonia, who join an active part of the European sport. "IRL looks forward to working with both organisations to ensure robust governance is applied as they develop rugby league locally
Ref - IRL [Viewed 25 Apr 2023] / FN-30
---
© 2023 SSR Almanac / HOME / RETURN