NRL Issues Rabbitohs $15k Breach Notice
3rd May 2023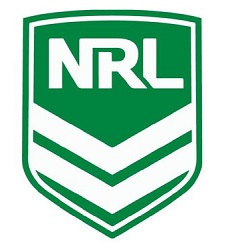 The National Rugby League (NRL) today issued the South Sydney Rabbitohs with a breach notice following the Round 9 Match against the Brisbane Broncos at Suncorp Stadium. The Breach Notice proposes a fine in the amount of $15,000 for the following alleged breaches of the NRL Operations Manual.
Rabbitohs player Tevita Tatola was named as starting Prop in the final team list submitted by the club. Rabbitohs player Hame Sele was listed as an interchange player in the final team list. Player Sele in fact started the match on the field in place of player Tatola.
Approximately 53 minutes into the match, Rabbitohs players Jai Arrow and Davvy Moale made their way from the interchange bench towards the field of play to replace Rabbitohs players Tevita Tatola and Tom Burgess respectively. Player Tatola left the field of play and player Arrow correctly handed his interchange card to the Interchange Official in order to replace player Tatola on the field. At the same time, player Moale incorrectly handed his interchange card to the Rabbitohs Official and entered the field of play. Player Moale did not hand his interchange card to the Interchange Official as required by the interchange process. With player Arrow and player Moale entering the field at approximately the same time, there were 14 Rabbitohs Players on the field at the same time for between 15 and 20 seconds.
The club has five business days to respond to the notice.
Ref - NRL [Viewed 4 May 2023] / FN-2
---
© 2023 SSR Almanac / HOME / RETURN