2023 - The Cyber View from the Hill
1st February 2023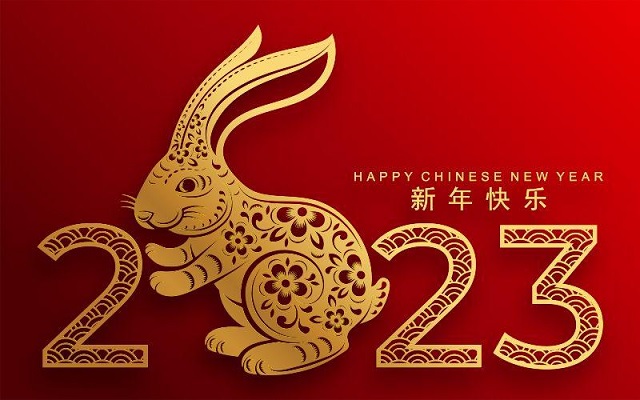 Year of the Rabbit
How time flies, its now 2023, 115 years since the club was formed and 21 years since re-instatement. After 5 preminary finals in a row the club has not gone on a big spending spree but rather promote from within strategy. I am quietly confident of a stronger year in 2023 as the covid era seems to be behind us and we have had a much more settled off season. The young players are a year older and we have fit Lattrell Mitchell heading into the year. The lunar new year was a year was a few weeks early in 2023 as we celebrate the year of the Rabbit. I am looking forward to big year.
Latrell Mitchell, Walker and Cook contracts settled
After months of speculation Souths have settled the contracts of our big 3 players, Latrell Mitchell, Cody Walker and Damien Cook just before Xmas. It was good to get this sorted out so the team can focus on the big year ahead.
Shaq Mitchell and Thompson Top 30
Two standout players in 2022 have been rewarded with promotion into our Top 30. Both player have worked extremely hard to break into the NRL squad. Their transformation from 140kg has been a great off field story in 2022. But now its about getting fitness and strength needed for a long season ahead. Well done to both players as the move into the Top 30 squad, as I expect the best yet to come for both players.
Munro 4 tries
Our U19 boys have been playing a number of early trials, with players getting their cobwebs out for a tough season ahead. One player who immediately impressed in his first hit out was flyer Tyrone Munro who was on the end of 4 tries including a great length of the field effort. Wont be long before he is pushing into the senior ranks permanently.
Poynton Impresses
Our U17 team is undergoing a transformation, as the next generation of players arrive. But one player who caught my eye was Rugby Union convert Charlie Poyton who should great skill and speed in scoring two tries on the weekend, after a strong defensive effort the weeke before. One to watch.
Girls New Zealand Pathway
Over the off-season South Sydney has extended its black Rabbit program beyond Australia shores into New Zealand in the women's game. This continues our build up as we prepare for a NRLW entry.
RLPA-NRL CBA Negotiations Still not settled
Just before Xmas the NRL confirmed the new Salary Cap position. But we saw the RLPA launch a barrage of attack that the CBA was not yet agreed as the RLPA and NRL went on a tit for tat social media claim and counter claim unprofessional process. This negotition has been ongoing now for over 12 months and the season technically began on November 1. We have had player not attend NRL promotion sessions in protest, and the threat of strike action. The concern for me is this has all of the hallmarks of Super League pre-war feel about it, with the RL fan being collatoral damage. We lost a lot of casual fans 25 years ago, the last thing we want is a repeat of the farce of Round 1 1996 where games were abandoned. It is also effecting the announcement and scheduling of International 2023 schedule.
Offseason News
Suluka-Fifita Returns for Season 2023-25
Munro, Macey, Wright, Heslin and Herring Contract Extensions
Gray, Mellars and Le Blanc Sign for 2023-24
Moale 2024-25 Contract Extension
IRL announces RLWC2025 Qualifying Framework
Chee-Kam and Hawkins 2023 Contract Extensions
Milne, Tass, Thompson and Lovett 2023-24 Contract Extensions
Ilias 2024-25 Contract Extension
MenuLog Rabbitohs 2023-25 Upper Back Jersey Sponsorship Extension
South Sydney 2023 Junior Summer Squads
RLPA Misses Mid Oct CBA Deadline for 2023 Season
Shaq Mitchell 2023-24 Contract Extension
RLPA Walks Away from NRL CBA Meetings
IRL confirms RLWC2025 Qualifying
South Sydney 2023 Senior Player & Coaching Squads
Damien Cook 2024-25 Contract Extension
Latrell Mitchell 2024-27 and Walker 2024-25 Contract Extensions
NRL 2023 Salary Cap Changes
RLPA Summaries CBA Claims
Havili 2024-25 Contract Extension
NRL NRLW Pregancy and Health Insurance Clarifications